Download the Free Griffin Dashboard Toolkit
Start your journey toward a digital factory with The Griffin Dashboard Toolkit. Fill out the form to download!
Learn More
Griffin Dashboard Toolkit Benefits
Build dynamic dashboard in minutes with pick and place tool
Use the library of data links to collect and organize data (OPC, Modbus, MQTT, SQL Server, HTTP REST API)
Use the no-code application platform to process and analyze data
Use Python code for advanced feature addition
Allows easy dashboard setup using Grafana
Free version has 1000 I/O, unlimited data links, and 250 application logic blocks
Request your free perpetual license now – no credit cards required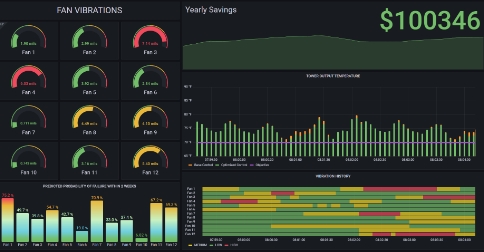 Start Your Digital Factory with Easy to Use, No Cost Griffin Dashboard Toolkit
The journey toward a digital factory helps lower cost, improve efficiency, and provide visibility into current processes & areas of improvement. The web-based Griffin Dashboard Toolkit, built on the Griffin Open Systems no-code platform, is fully compatible with the Griffin AI Toolkit®. The Dashboard Toolkit provides an easy way to monitor and analyze data to make informed decisions regarding your process improvements.
Fully compatible with Griffin AI Toolkit® when you're ready to upgrade
Request Your Free Dashboard License
Fill out the form below to request your free license!
"(Required)" indicates required fields