Control & Optimize Your Processes with Griffin AI Toolkit®
Griffin's AI Toolkit provides a mature platform for control and optimization of plant processes. It supports a variety of industries to supplement their existing efficiency efforts with reliable technology. The system is open and customizable, providing immeasurable value for growing and evolving organizations.
Contact Us For A Free Trial
Automating the Mundate, Optimizing the Complex
Saves Millions of Dollars
Helps You Meet Your Target Goals
Better Flexibility & Turndown
Significantly Improves Efficiencies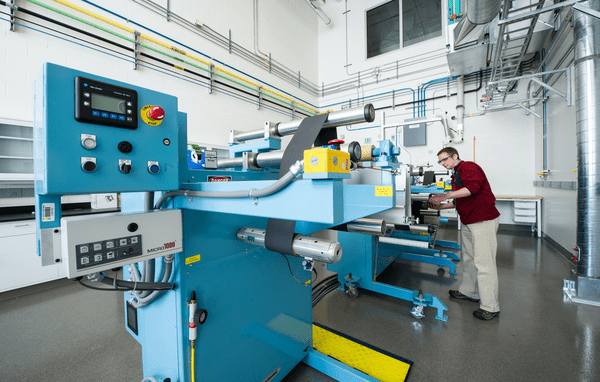 Continue the Digital Transformation
The Griffin AI Toolkit is fully compatible with your Griffin Dashboard Toolkit. It builds upon the dashboard with a plethora of AI tools to help automate and optimize your factory and process facility.
Continuous Process Improvement
Use the many tools in a no code format for logic, modeling, optimizing and diagnostics. The open design gives you control over how the solution is used and adapted over time.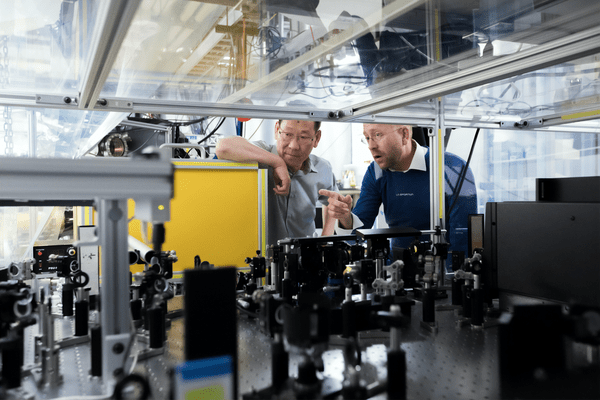 Utilize Technology that Meets Your Needs
Use the library of data links to collect and organize data (OPC, Modbus, SQL Server, HTTP REST API, MQTT/SparkPlugB, HTTP WebSocket, OSI PI, and more)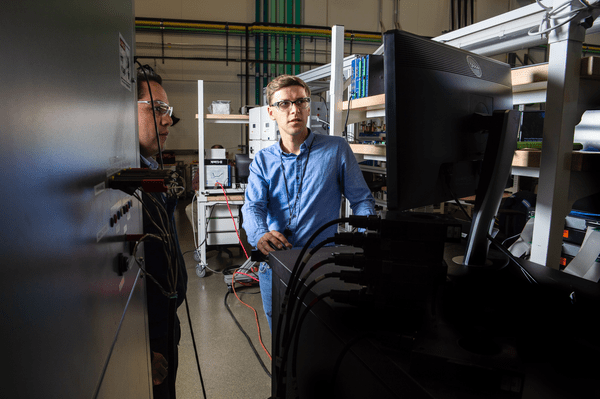 Streamline Your Processes
Use the no-code application platform to process and analyze data and ultimately streamline your plant processes.
What We Do
"KSB enabled us to break away from sequence blowing. Got rid of 25+ operator-based sequences that were overkill. Blowers run more as needed now, with roughly 20-30% aux steam savings. And, we've been able to tune KSB rules and holds on blowers such that our units are as efficient and as clean as needed for baseload, as well as being inefficient and as dirty as needed to keep exit temps up at low loads for best ESP and SCR operation, the latter of which has made for better flexibility and turndown".
"Before Griffin, I was walking the unit down easily once a week, sometimes more. Usually we asked Operations to blow certain lances, which required verification and a physical check to make sure it achieved the level of cleanliness that we wanted. Sometimes I would change sequences to get the boiler clean…which usually required a week or so to tweak the sequence, document the changes and verifications. Before Griffin, boiler cleanliness consumed 30% of my day. Now with Griffin, I don't do any of the tweaking anymore. Griffin does it for us."

Ben Hanneken

Career Engineer, Labadie Energy Center

"Using the Griffin system, Ameren has been able to meet our NOx targets without the installation of any SCR's on our 10 coal-fired boilers. By purchasing the Griffin corporate license we have saved millions of dollars in optimizer license fees compared to previous optimizers that were purchased by Ameren."

Tom Ziegler

Principal Engineer, Ameren Services

"As a systems integrator, the Griffin Dashboard has revolutionized my workflow. Its no-code interface allows me to create tailored client prototypes in mere hours, an efficiency that was previously unattainable. Its open design coupled with an extensive range of data links facilitates seamless integration of multiple systems, transforming raw data into actionable process knowledge. What truly sets Griffin's Dashboard apart are its deep customization options. They allow for the encapsulation of proprietary knowledge in a highly intuitive user interface. This sophisticated platform has made rapid prototyping a reality, and its real-time testing capabilities mean that new process control and automation strategies can be deployed seamlessly, without disrupting existing systems. The free version is an excellent starting point for my clients, offering a risk-free opportunity to experience the value of this dynamic tool firsthand. It's not just a game-changer in the landscape of process control and optimization – it's the new industry 4.0 standard."

Jwal Soni

Field & Development Engineer, Taber International LLC

"I would say that we are able to optimize using Griffin Toolkit on both units 3 u0026 4, getting betterrnperformance on NOx and opacity, even without the oxygen controller on the optimizer, just being able to stage thernair correctly has lowered both NOx and opacity with higher than normal oxygen, hopefully by the end of thernsummer we can achieve even lower numbers once we start using the oxygen on the COS system."

Matt Barker

Controls Engineer, Talen Energy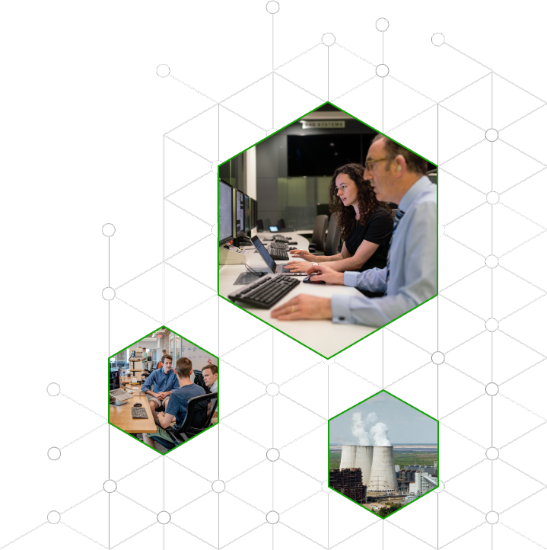 A digital factory is a centralized organization of digital data which is then used to create dashboards for users to track production processes, data analytics tools for investigating the production process, and digital models for continuous evaluation and optimization of the production process.

Our in-house experts and applied AI partners turn raw data into actionable insights for your operators and engineers to utilize.

We strive to make your digital transformation experience as simplified and straightforward as possible and our team will be there every step of the way. Our artificial intelligence is reliable, open and customizable as well.

Adivarent Control is a term coined by Griffin Open Systems to represent this layer which is used to assist both the control system with complex tasks and operators with knowledge-based responses that require constant attention. This allows your operator's tacit knowledge to be institutionalized across organizations.
Trusted by Our Clients in a Variety of Industries
Contact Us For A Free Trial