Griffin Insights
Long-Term Hybrid AI Expert Combustion Optimization System for Coal-Fired Electricity Generation NOx Reduction
Published: November 23, 2020
---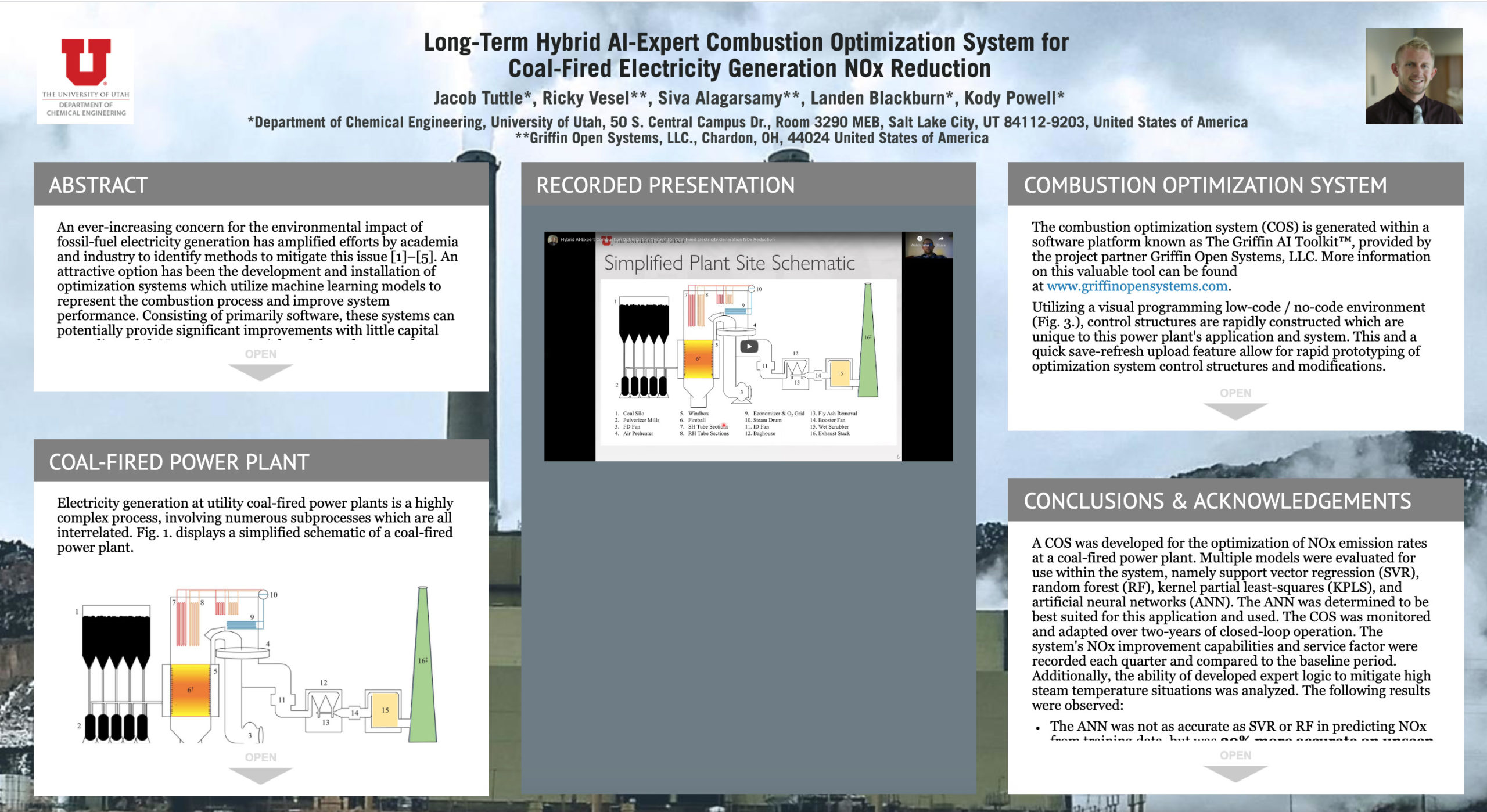 With an ever-increasing concern for the environment and the impact of fossil-fuel electricity, efforts have increased to identify methods and solutions to mitigate this issue.
Numerous approaches to modeling and system configurations are discussed in the presentation, Long-Term Hybrid AI Expert Combustion Optimization System for Coal-Fired Electricity Generation NOx Reduction. Many of the approaches represent offline or only short-duration online performance studies and not integrated into a layer for real-time interaction with the control system. The hybrid AI-expert system aims to satisfy the need for a long-term evaluation and characterization of the performance and effects of a hybrid AI-expert combustion optimization system (COS) on NOx emission rates, as well as the secondary effects on the remainder of the system. The COS uses artificial neural networks to model the combustion process, particle swarm optimization (PSO) to optimize the 80+ manipulated variables, and expert logic to address adverse conditions in real-time using this adivarent control layer to leverage the existing digital control system assets for improved performance. 
Over a two-year operational period, the hybrid AI-expert system was able to aid in the reduction of the NOx emission rate by more than 22.5% compared to baseline, while improving unit temperature management and realizing high operator acceptance leading to a system service factor greater than 86%.
Read more and watch a full presentation on the hybrid AI-expert system.